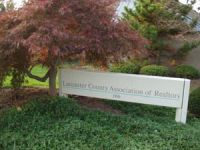 Since its inception in 1917, the Lancaster County Association of Realtors® (LCAR) has become a major force in the promotion and development of industry professionalism. Now over 1,600 members strong, this distinguished organization of professionals remains committed to providing buyers and sellers with knowledgeable, ethical and competent agents.
LCAR offers its members a computerized MLS to share property information, while providing increased market exposure to sellers. An electronic lock box system gives members the ability to safely provide maximum marketing exposure on occupied homes.
The Association administers a professional standards program that adheres to the principles of professionalism, integrity and competence, as outlined in the National Association of Realtors® Code of Ethics. This program assures the public that LCAR members believe in fair business practices, and the rules that govern their professional conduct.
The Association's community outreach efforts have aided in the fight for fair and affordable housing. Its long-standing commitment to Transitional Living Center, a local provider of transitional housing, has translated into more than $320,000 in funding through the proceeds of an annual charity dinner. LCAR advocates at all levels of government on behalf of consumers and Realtors® for affordable housing and balanced land-use public policy.
The Association subscribes to the code for equal opportunity and believes that it can best be accomplished through leadership, education and mutual cooperation. Members are accepted without regard to race, color, religion, sex, handicap, familial status or national origin.