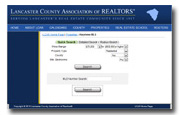 Keystone MLS Network, Inc.
Search Keystone MLS Network, Inc. for Lancaster, Lebanon and surrounding area properties currently on the market. Define your search by township, type of home, price, size, lot features, and interior and exterior features of the home.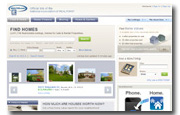 Realtor.com
Search over 1.3 million homes online, discover how to find the right neighborhood, realtor and lender, and learn more about the basics of buying, selling, making an offer, closing, moving, and owning a home.