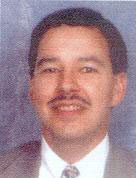 Michael Perry is an Operating Partner with Keller Williams of Central PA, Lancaster. Mike is a graduate of Penn State and Lancaster Bible College, and holds several industry designations.
He began his real estate career in 1975 with his family's real estate business, where he served as recruiter and sales manager. Mike later joined Century 21 Regional office in King of Prussia, where as sales trainer, he taught over 15,000 new associates.
Mike instructs various courses for LCAR, and serves as a Senior Instructor for The Real Estate School of LCAR.